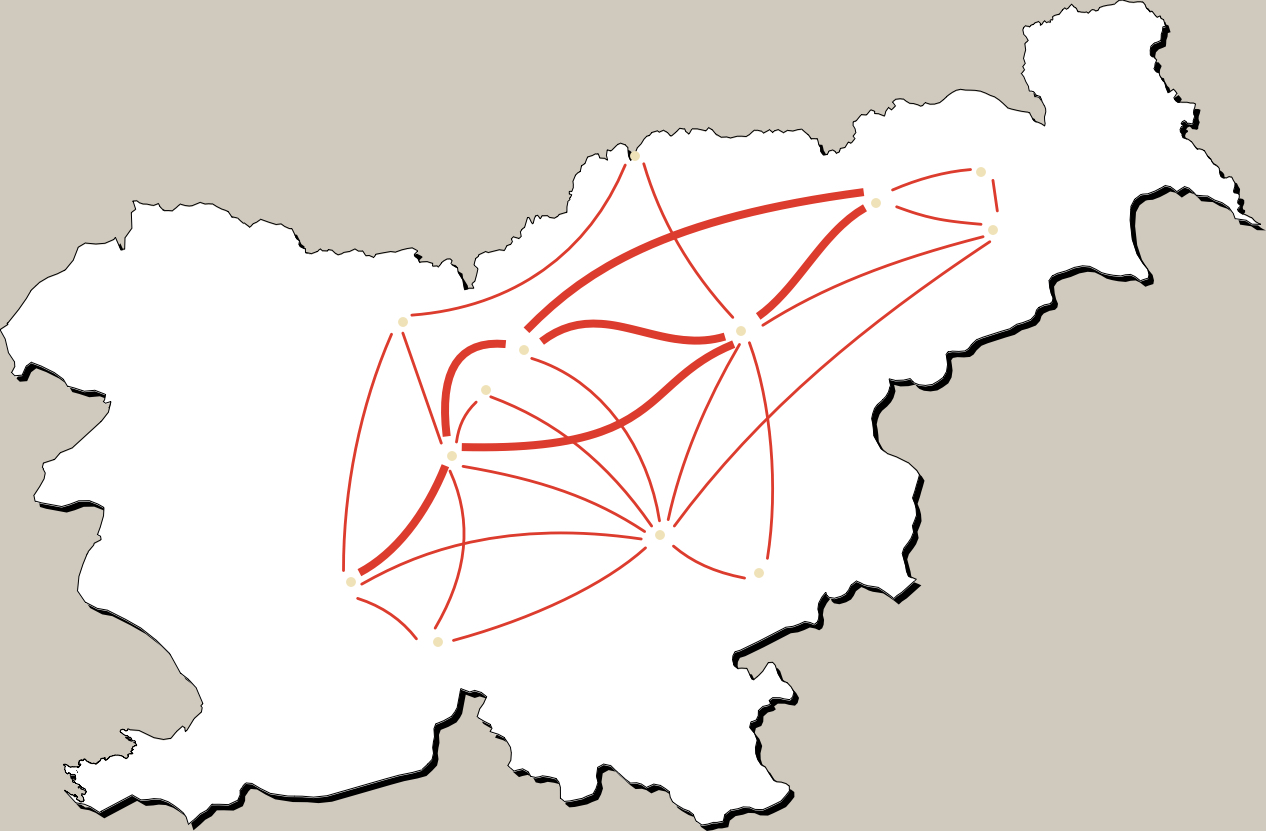 Ljubljana
Ljubljana

Rudolf Maister moved with his mother Frančiška from Kranj to Židovska steza 6 in Ljubljana in 1890. He enrolled at the 1st Higher State Grammar School of Ljubljana. In 1892, due to his modest financial situation and the influence of close relatives, he decided to enrol at the two-year Landwehr-Kadettenschule in Vienna. In 1905, he married Marija Sterger in Ljubljana. They had two sons, Hrvoj and Borut.
Unec
Unec

In 1903, Maister's aunt Matilda and her husband Lovro Sebenikar bought an estate in Unec. Rudolf visited them there often, first alone and later with his family. He assembled a collection of old documents and set up a well-stocked library on the estate. He also wrote poetry here. He died in Unec on 26 July 1934.
Grad Snežnik
Grad Snežnik

Between 1921 and 1923, General Rudolf Maister chaired the Yugoslavian boundary commission on the border between the Kingdom of Serbs, Croats and Slovenes and the Kingdom of Italy, as it had been delineated in the peace treaty between the two countries signed on 12 November 1920 in Rapallo. During his term of office, he arranged living and working space for himself on the second floor of Snežnik Castle. Today, visitors can still view his room and furniture.
Trebnje
Trebnje

Ptuj native Franc Maister worked as an inspector for the Financial Guard in Trebnje. Here he met Frančiška Tomšič, who belonged to a well-known family of teachers. Franc Maister and Frančiška Tomšič were married on 6 May 1867 in the succursal church of the Sorrowful Mother of God in Vina Gorica. On 9 December 1868, their first son Artur was also born here.
Celje
Celje

On 1 November 1913, Rudolf Maister was transferred to Celje. He became the commanding officer of the Landsturm outpost there. Soon after arriving, he began to participate in Slovene societal life. Together with young grammar school students, within the framework of the secret student's club Kondor, they began to publish the literary journal Savinja.
Libeliče
Libeliče

When Carinthia was divided into zone A and zone B in 1919, Libeliče fell under zone A. Although in the plebiscite on 10 October 1920 57% of the population voted for Yugoslavia, Libeliče became a part of the Republic of Austria. Nationally conscious locals did not come to terms with this and started to protest. In 1922, Libeliče became a part of Yugoslavia.
Maribor
Maribor

Maribor was predominantly German, politically and economically. Maister was transferred here in December 1914. He performed various duties at the district command of the Landsturm. On 1 November 1918, commanding 150 men, he seized military power in Maribor. The National Council for Styria appointed him general on the same day. On the night of 23 November 1918, he and his soldiers disarmed the Schutzwehr. He was the ideological leader, strategist and commander of the battles for the northern border. In 1923, he was forced into retirement. After his retirement, he devoted his public activities to documenting military and political events of the decade 1912–1922. He maintained contacts with former fighters and collected material for his memoirs. He was also active in the cultural sphere. He died in 1934 in Unec. He is buried in Maribor.
Zavrh
Zavrh

Notary Franjo Štupica first invited General Maister to holiday at his villa in Zavrh in 1924. Maister visited Zavrh again in 1925 and 1929. Here he wrote poetry and socialised with the host and the locals. In Maister's honour, a lookout tower was built and a memorial plaque unveiled in Zavrh already in 1963. A new permanent exhibition entitled Maister after Maister opened in the renovated Štupica villa in 2018.
Ptuj
Ptuj

In 1750, Janez Jurij Maister, Rudolf Maister's first known ancestor, moved to Ptuj from the market town Ilz in Styria. The pottery assistant married into the house with today's address Slomškova ulica 14. In 1753, after becoming a master craftsman, he also became a full-fledged citizen of Ptuj – Maister's legacy – ZAP.
Kamnik
Kamnik

The general, poet, bibliophile and cultural figure Rudolf Maister, youngest son of Franc and Frančiška Maister, was born on 29 March 1874 at Šutna 16 in Kamnik. He spent his earliest childhood years here. On 23 November 2013 a museum (a unit of the Intermunicipal Museum Kamnik) with a permanent exhibition about Maister's life and work opened in his renovated birth house.
Mengeš
Mengeš

According to information from the death register of the Mengeš parish, the Maisters moved from Kamnik to Mengeš in 1876, as Rudolf's eldest brother Artur died here on 1 June. Together with his father and brother Ernest, he is buried in the Mengeš cemetery. The second piece of evidence of the Maisters relocation to Mengeš is the year 1880, when Rudolf is mentioned in a letter from the management of the Mengeš state primary school.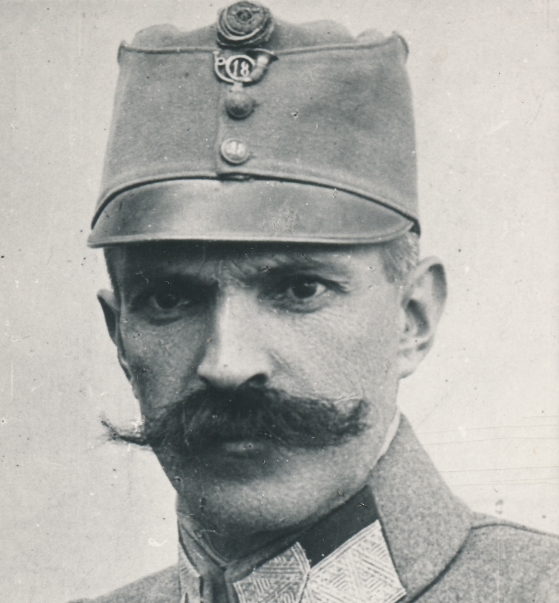 Courageous, fearless, unusual, charismatic … Maister's Way ought to be all of these. The general and poet Rudolf Maister was all of these. He boldly and decisively seized state and ethnic borders and laid the foundations for the modern Slovenian state. Nevertheless, he did not occupy a befitting place in Slovenian collective memory for a long time.
Today, however, Rudolf Maister has risen like a phoenix from the ashes. With a legacy preserved by 15 participating institutuions and the Maister family's rich archive, the discovery of the man of action and spirit is now aided by the virtual Maister's Way. Through wide-open doors, the General once more self-confidently, decisively shifts borders: for a new perspective on Slovenian lands and a new way into the future.

News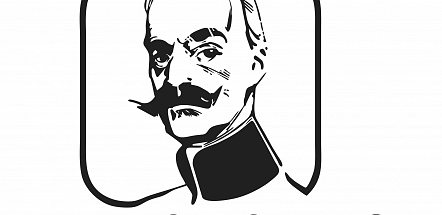 21. 10. 2021
Everything about Maister in one place. Friday, October 29, 2021, at 11 a.m., in the Intermunicipal Museum Kamnik, Muzejska pot 3, Kamnik.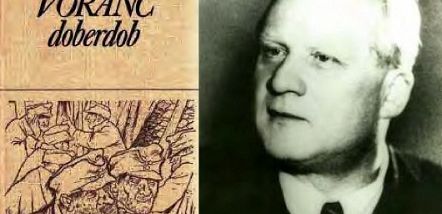 14. 10. 2021
Wednesday, October 20, 2021 at 6 p.m. in the National Museum of Contemporary History of Slovenia, Celovška cesta 23, 1000 Ljubljana.

Find out more about Rudolf Maister